Full Gospel Tabernacle of DC
"Crying Holy in the city, to the bright and the lesser bright stars that my people may flourish"
Psalm 107 reference
The Commission
& Vision
​
The commission, is to Make the City A Dwelling Place For the Redeemed, the Cry Is Holy.
Psalms 107:35-37,43
The vision was given in 1955. the year I, Carol Ellis was born. My mother, Elder Isabell McKoy Ellis heard the voice of the Lord say,
"GO TO THE CITY AND CRY HOLY"!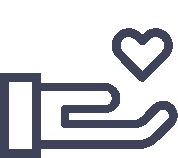 "Whoever is generous to the poor lends to the lord, and he will repay him for his deed."